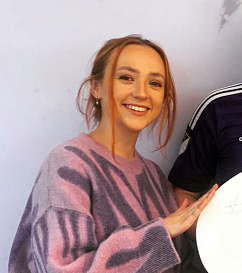 Rachel
Rachel graduated from Leeds Beckett University in June 2023, with a MSc in Speech and Language Therapy. Rachel is our Band 5 Speech and Language Therapist and works predominantly in school settings in and around the Scarborough area. Prior to graduating, Rachel worked for Seaside SaLT as a Speech and Language Therapy Assistant.
Rachel is our social media queen and loves making a reel ( check out our social media pages!) If there's anything Speech and Language related that you'd like to see us cover on Facebook, Instagram or future newsletters just drop Rachel a line to rachel@seasideslt.co.uk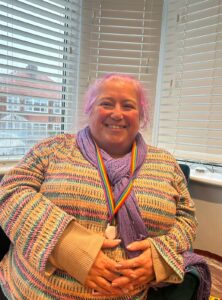 Hayley
Hayley is Seaside SaLTs Speech and Language Therapy Assistant and has 25 years plus experience! Before joining Seaside SaLT, Hayley worked for the NHS Speech and Language Therapy Service and is a qualified tutor in British Sign Language.
Hayley works in schools and with our private clients and she's amazing at creating resources, so our therapy sessions are always fun and interesting. Our fabulous information leaflets ( which can be found in our shop area) are also created by Hayley, if you have an idea for an information leaflet, Hayley would love to know and you can email her at hayley@seasideslt.com